Valentine's Day.
Brad wasn't home from school yet. Noah walked out of his room with a
dozen roses
which he found hidden in his closet. He walked down the stairs and proudly said,
"Happy Valentine's Day Mommy"
. I replied,
"Thanks Buddy! Does Daddy know you gave those to me?"
He pauses,
"Nope. But I thought it was great idea!"
-HA. I'd have to agree.
My heart melted. I literally was a puddle. I took the roses, tackled him, and kissed him all over.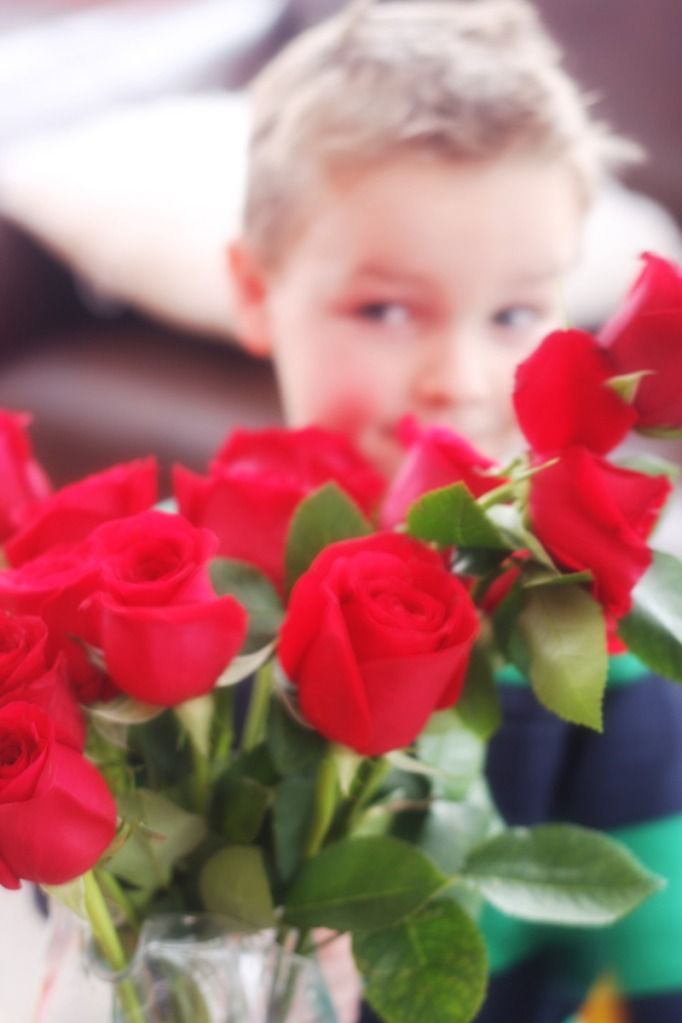 They immediately went into a vase sitting on my table. :)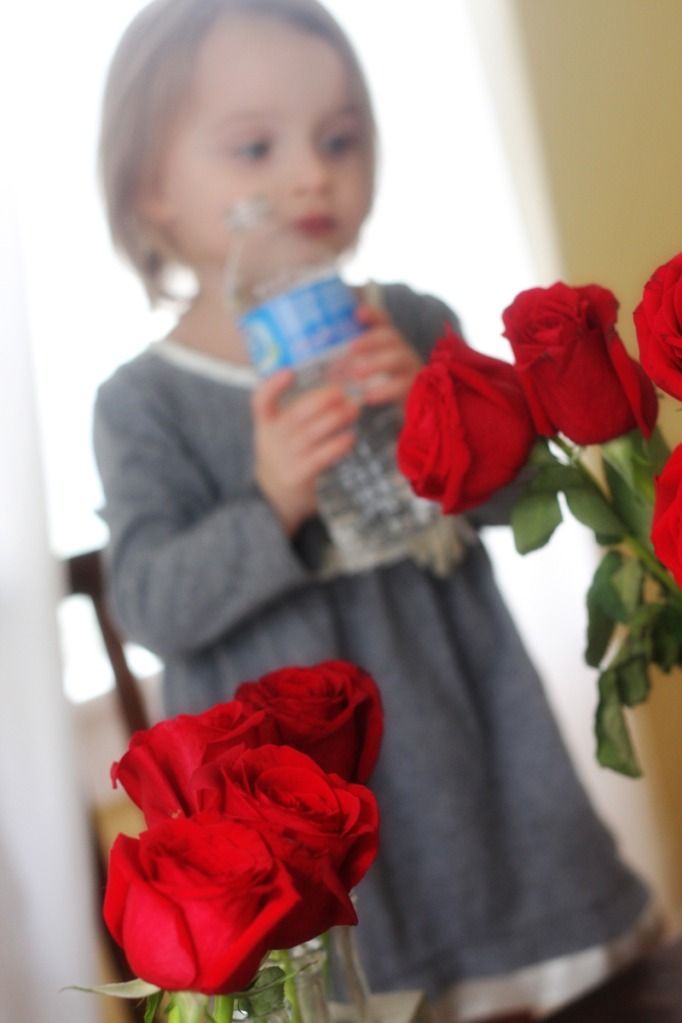 Later, once Brad came home from school and realized Noah's untimely delivery, he took them off the table. We had a good laugh. Brad helped Noah with their ORIGINAL "scavenger hunt for mommy" plan. So,... I received the same roses twice.
-
I wouldn't have it any other way...