Noah won these DRACULA teeth from Chucky Cheese a few days ago. He asked for them before he went to bed. When we went to tuck him in later that night, this is what we found.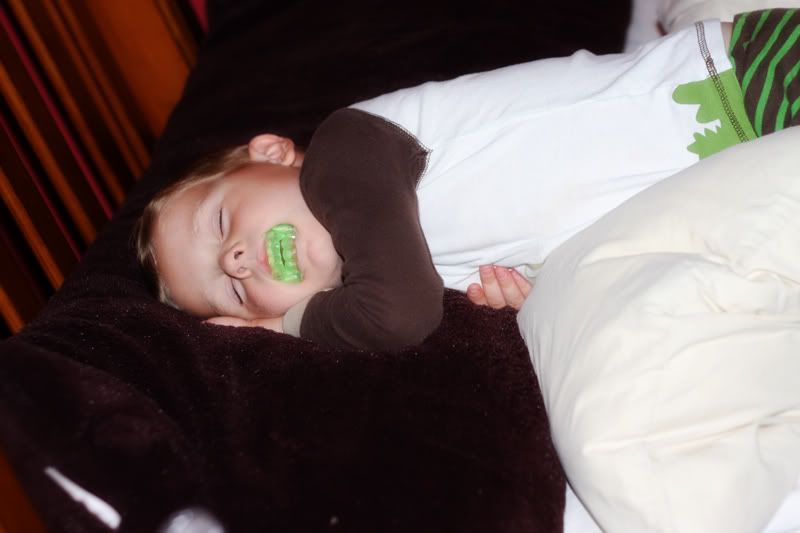 This couldn't have been very comfortable...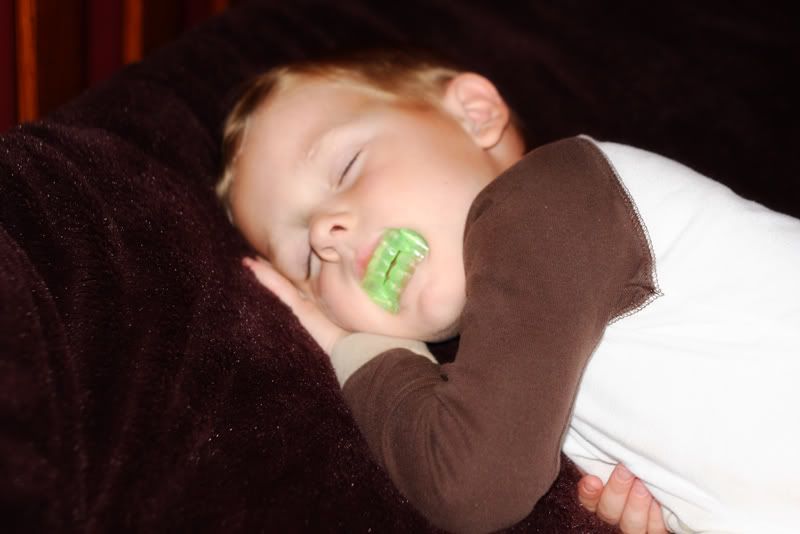 Little Cutie. We get excited for Holidays a little prematurely around here.