Mother's Day. It's a good holiday. I really love that it falls on a Sunday. Motherhood is a heavenly calling and it's so nice to feel the spirit testify the sacredness of the role. Back when we were "practicing" to have children, my heart ached on Mother's Day. I always knew I wanted to be a mother. It was a calling I dreamed of since before I can remember. Seeing the cute little primary children sing songs at the top of their lungs to their moms, was almost more than I could bare. That time in my life has only made me more grateful for the blessings I have now. This Sunday, I cried because it was little Noah B singing from the pulpit. Children Singing = Me Bawling. It doesn't matter what they sing. ;) I also sang in sacrament today with Brad and two of our friends. An acapella version of Love At Home. I love singing with Brad, melts my heart every time. One of the many reasons I love him...
Speaking of loving him, ANOTHER reason I love him is the effort he gives special occasions. Like Mother's Day. Yesterday he took Noah out to run some "very special mommy errands". When they came back, Noah was beaming and couldn't wait until the next day to give me my presents. So, I received my beloved gifts last night. The ugliest/cutest flowers picked out by Noah (of course he opted for the artificially dyed BRIGHT NEON FLOWERS), a cake decorated by his two little hands (our local bakery ran a promo letting kids decorate cakes for their moms), the cutest hand written note (oh how they melt my heart), and a much needed spa gift card.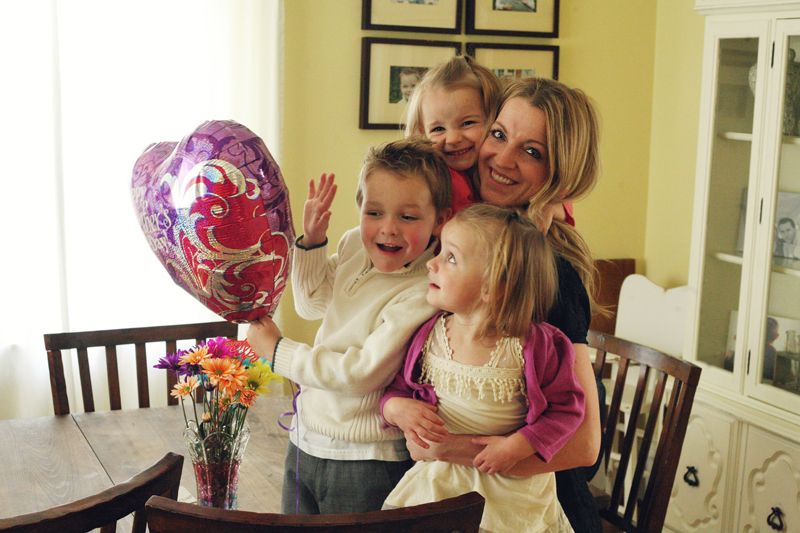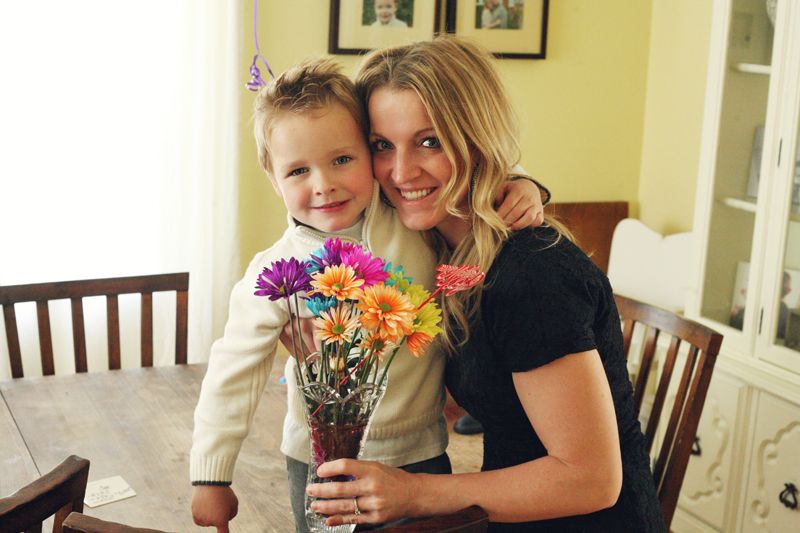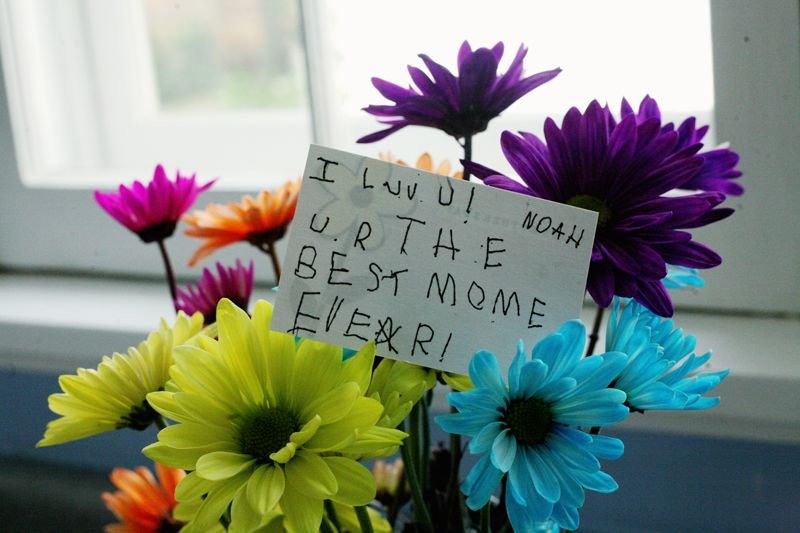 And of course Mother's day wouldn't be complete without paying tribute to two wonderful women who have blessed my life in more ways I can even imagine. My mother, and my mother-in-law. 1. My Mom. How grateful I am for all she did for me THEN, and now. I'm realizing how much she did years ago, and how much she continues to do for me daily. ;) She is truly the best example of what a mother should be. So grateful to call her mine. 2. And the woman who raised the man of my dreams. Without her, he wouldn't be the incredible man he is today.
What a beautiful day to reflect on Mothers. XOXO,