They
SHOULD
be sleeping at this time of night. But they usually
aren't
. I've caught some funny bedtime moments lately.
Get ready for some MAD 'cut and paste' video skills.
Give me a break! It was my first attempt!


The first time Sophie escaped,
it

was

cute
. But then she kept fighting with Chloe in CHLOE's crib. Then she started coming out of her room wandering the house aimlessly. After constantly putting Sophie BACK in her crib, we had to lock her in. :( 30 minutes later, we usually find her like this...
Oh,...but what about Chloe? Lately Chloe has discovered she likes sleeping in the nude. Stinker!!! She unzips her pajamas and just last week, I found her like this...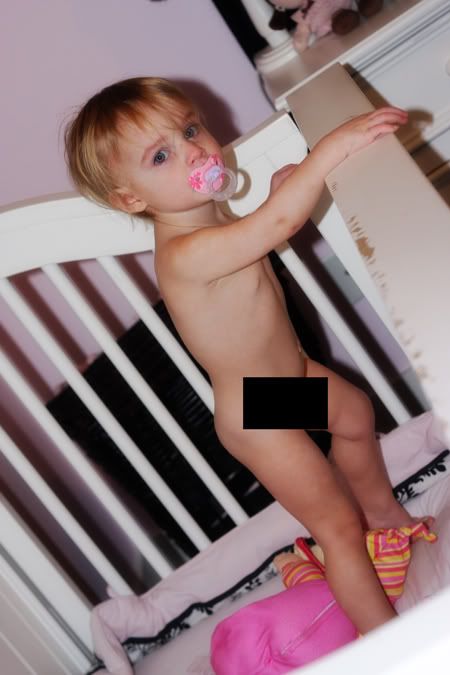 and the result...
And Noah. Oh sweet Noah. We often think he is off in
dreamland
, when instead he is in
playland
. Last week I tucked him in, in a
spotless
bedroom. Before I went to bed (2 hours later) I found him like this...
Seriously?! Who does that?! ;)
Gosh I hope they are sleeping right now. I'd better go check on them.